Regular price
Sale price
$9.73 USD
Unit price
per
Sale
Sold out
Bring any project together with APT copper tape. This anti-static, dual conductive high-adhesion tape is fit for everything from sensitive electronics to arts and crafts.
Specifications
Total thickness: 0.003"
Steel adhesion of 35 ounces per inch
Applications
Promotes electrical conductivity
Shields electronics from electromagnetic interference (EMI) and radio frequency interference (RFI)
Is anti-static
These properties make APT copper tape a great way to make electrical connections by simply connecting components with the tape — no excess wiring required.

Strong Acrylic Adhesive
The adhesive on similar copper tape rolls reduces conductivity and increases resistance. Our specially-formulated acrylic adhesive mimics the conductive properties of copper itself. When affixed to electronics, it does its job with minimal interference.

High-precision Electronic Applications
APT copper tape retains a sharp edge perfect for precision taping and die-cutting applications. Whether you need to make intricate electronic repairs or create a new project, our tape can be hand- or machine-cut to size and shape. Use APT copper tape on:

Guitar electronics
Conduction experiments
Computer repairs
Radio installations
Antennas
Circuit boards
Damaged cords and connectors like HDMI cables
Whether you're a seasoned electronics expert or a beginner experimenting with paper circuits, APT copper tape is a flexible adhesive fit for your needs.

Copper Tape for Decor and Hobbies
Though APT copper tape is great for all kinds of electronics enthusiasts, it's also perfect for crafty hobbyists. Its malleable form and attractive, natural color is great for:

Stained glass pieces
Wall art
Handmade greeting cards
Custom metal artwork
Stylish, protective borders on furniture
Because it's so easy to cut, there's no need for expensive metal-cutting equipment or in-depth metal-working knowledge. Just take out your roll, measure your project then cut and bend it to your desired shape.

Copper Tape: A Gardener's Best Friend
Slugs and snails are an important part of every ecosystem, but too many can wreak havoc on a garden. When left unchecked, they damage:

Fruit
Leaves
Tubers
Seeds
Seedlings and sprouts
A copper border around plants, garden beds and pots deters those slimy pests from turning your hard work into a holey mess. Because copper carries a slight electric charge, slugs and snails turn away from it. The shock doesn't kill them, but it encourages them to seek snacks elsewhere.



View full details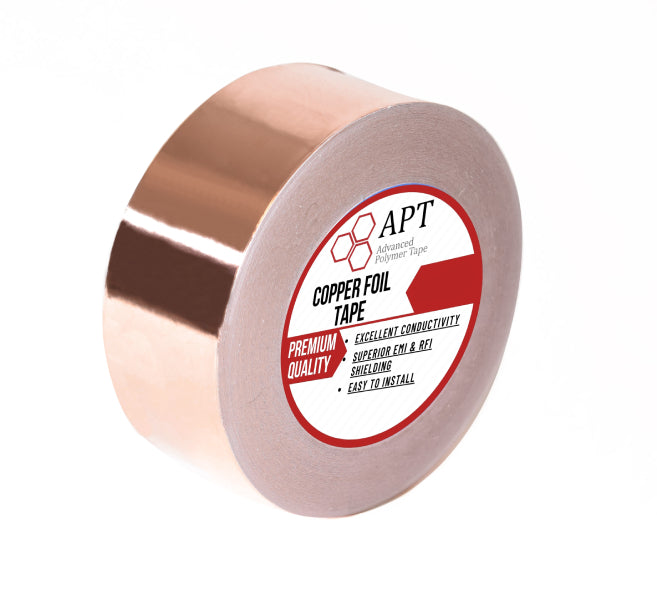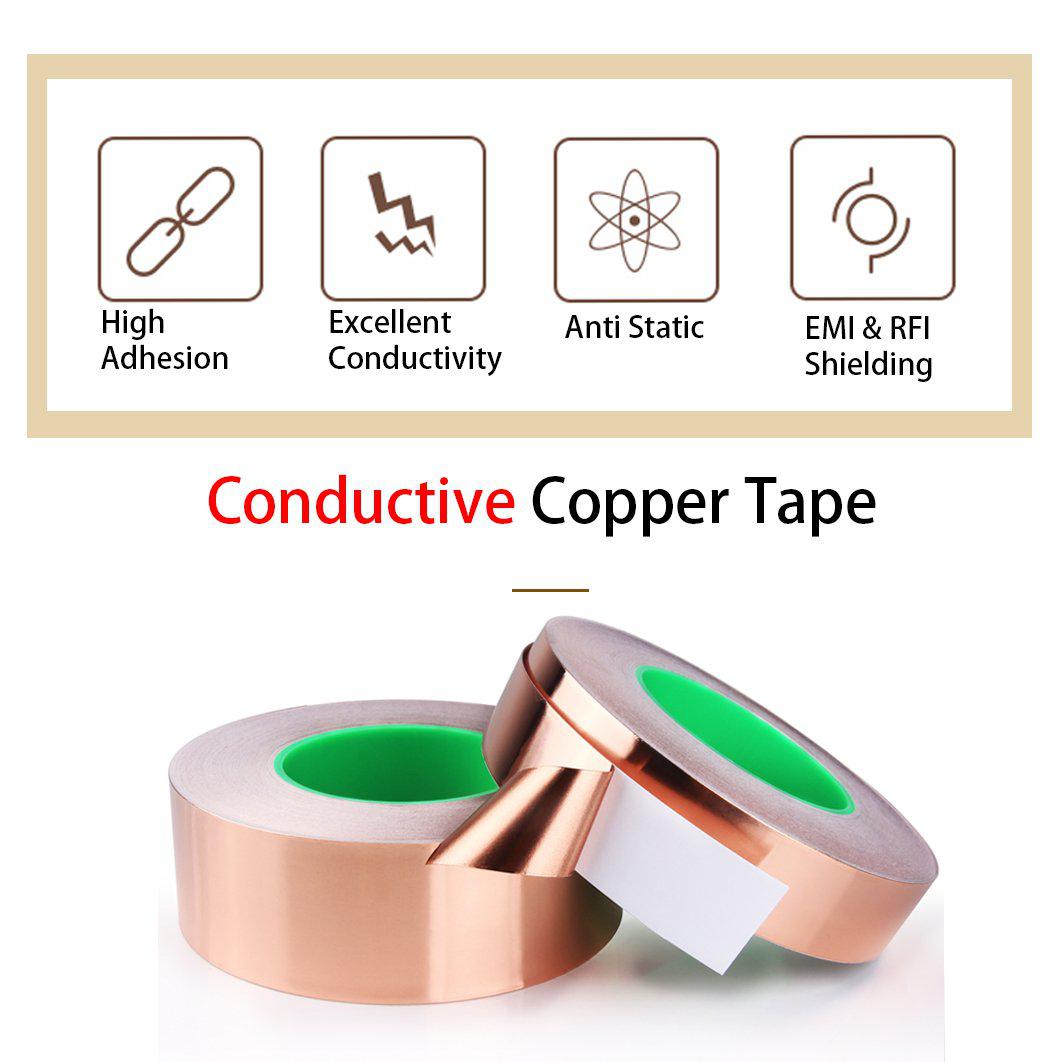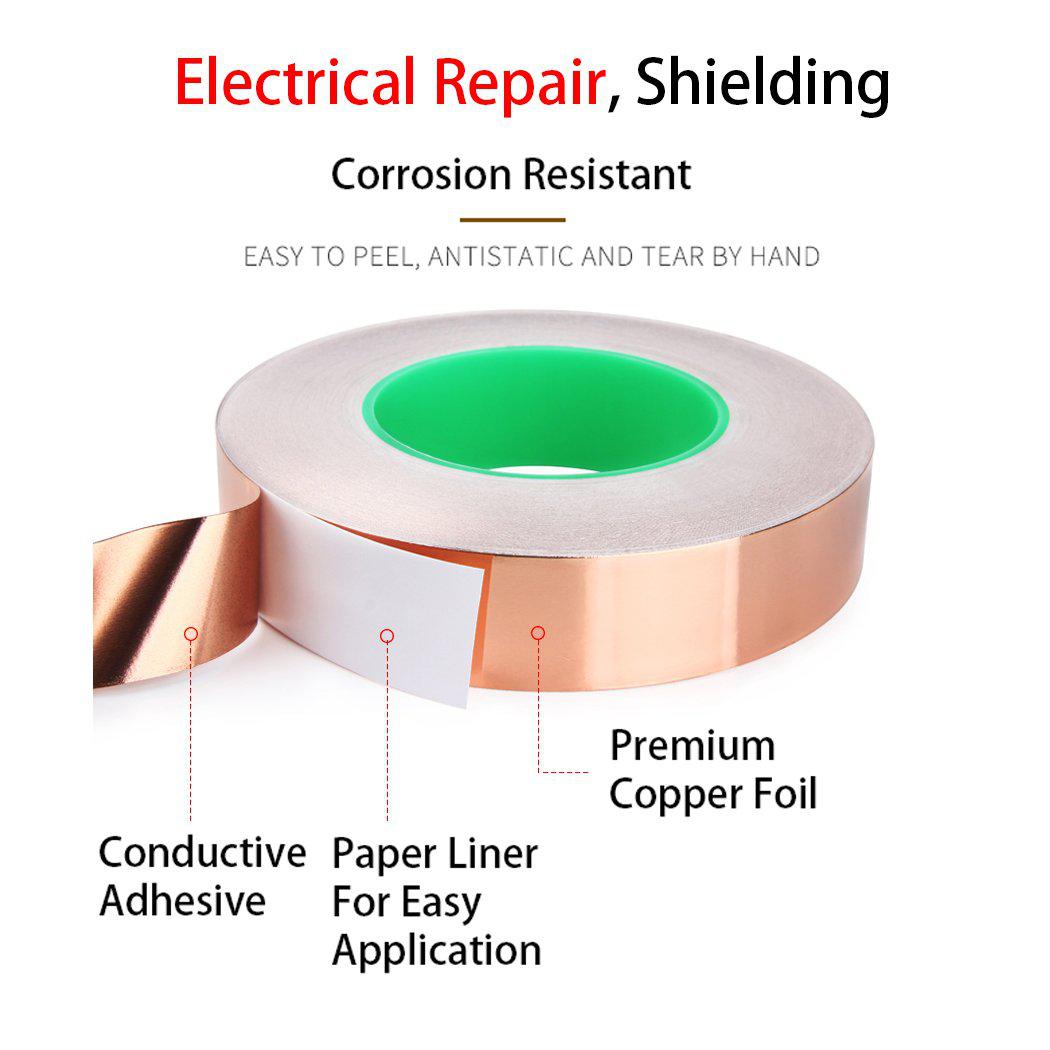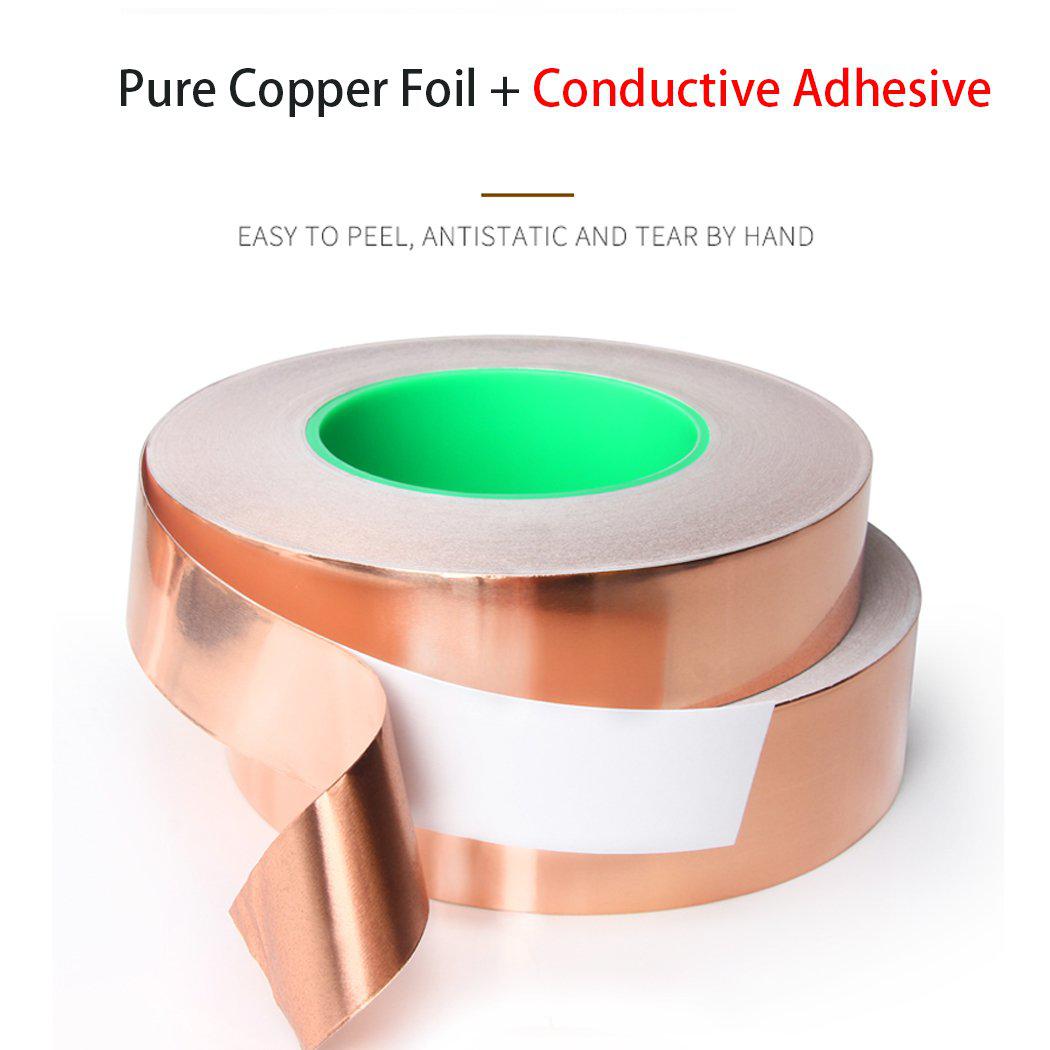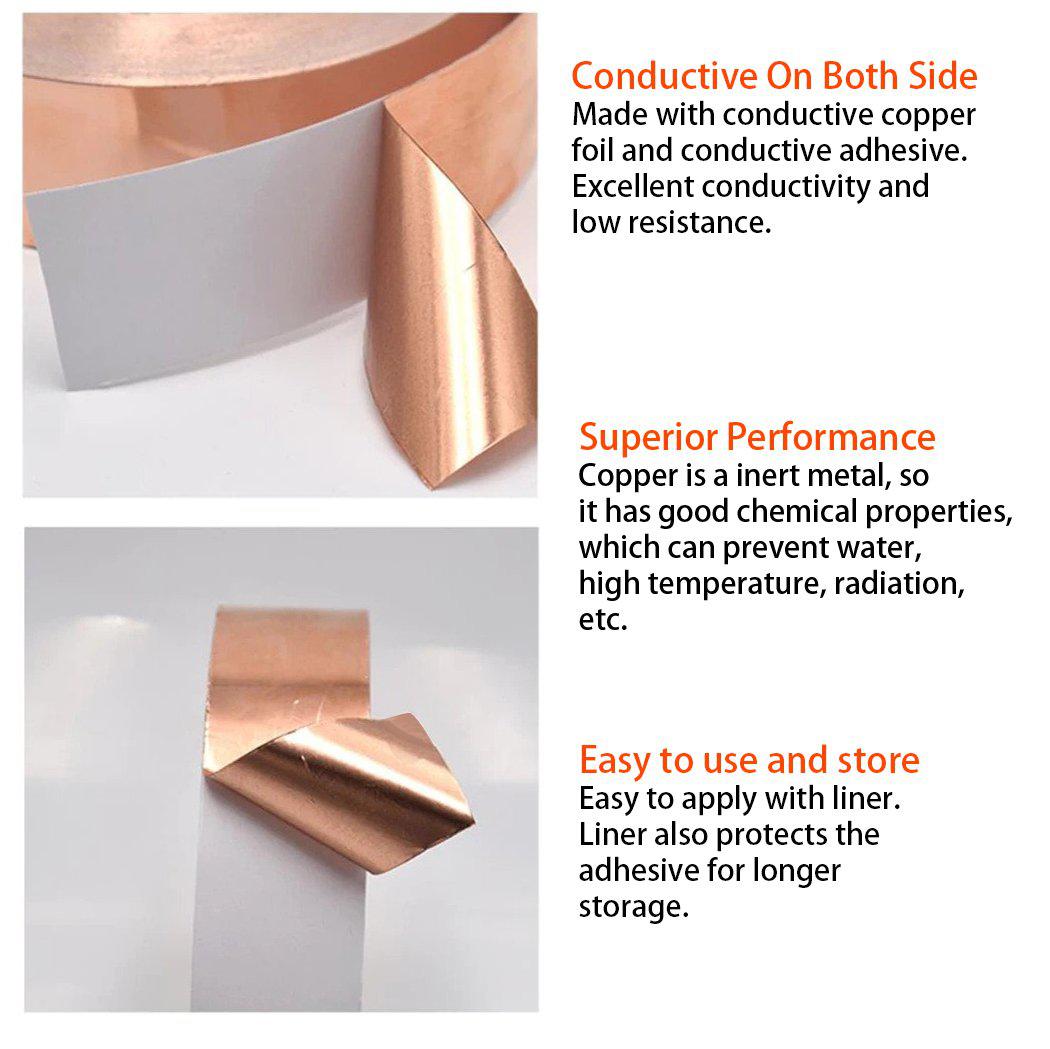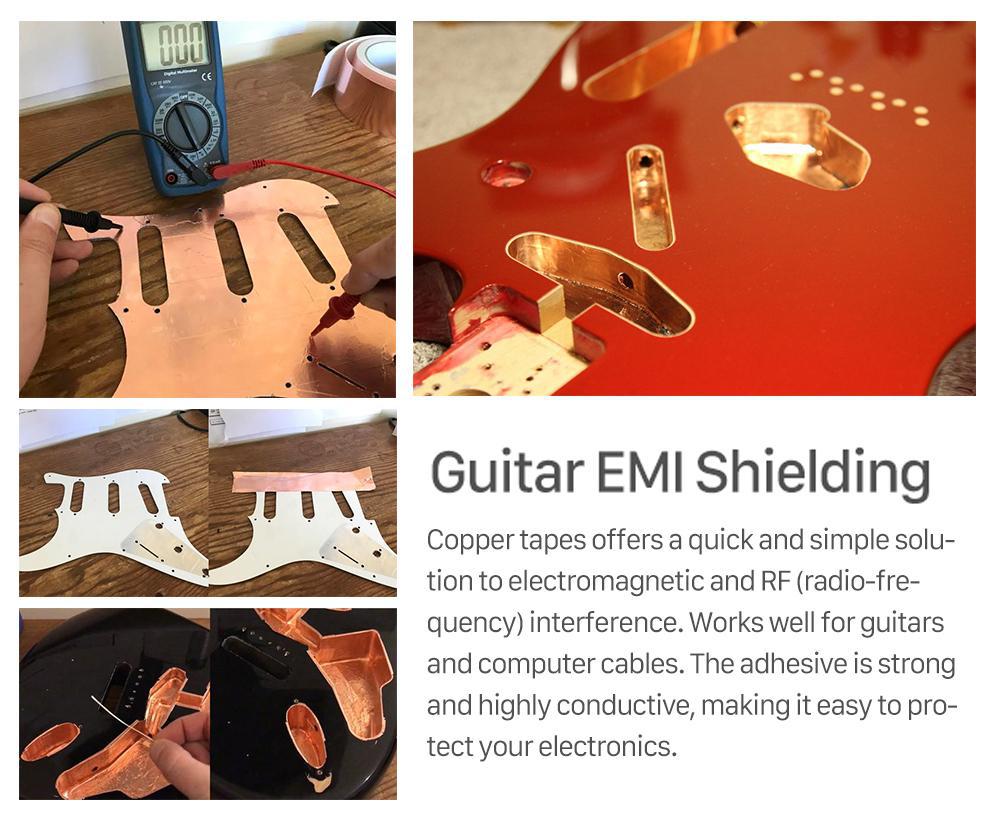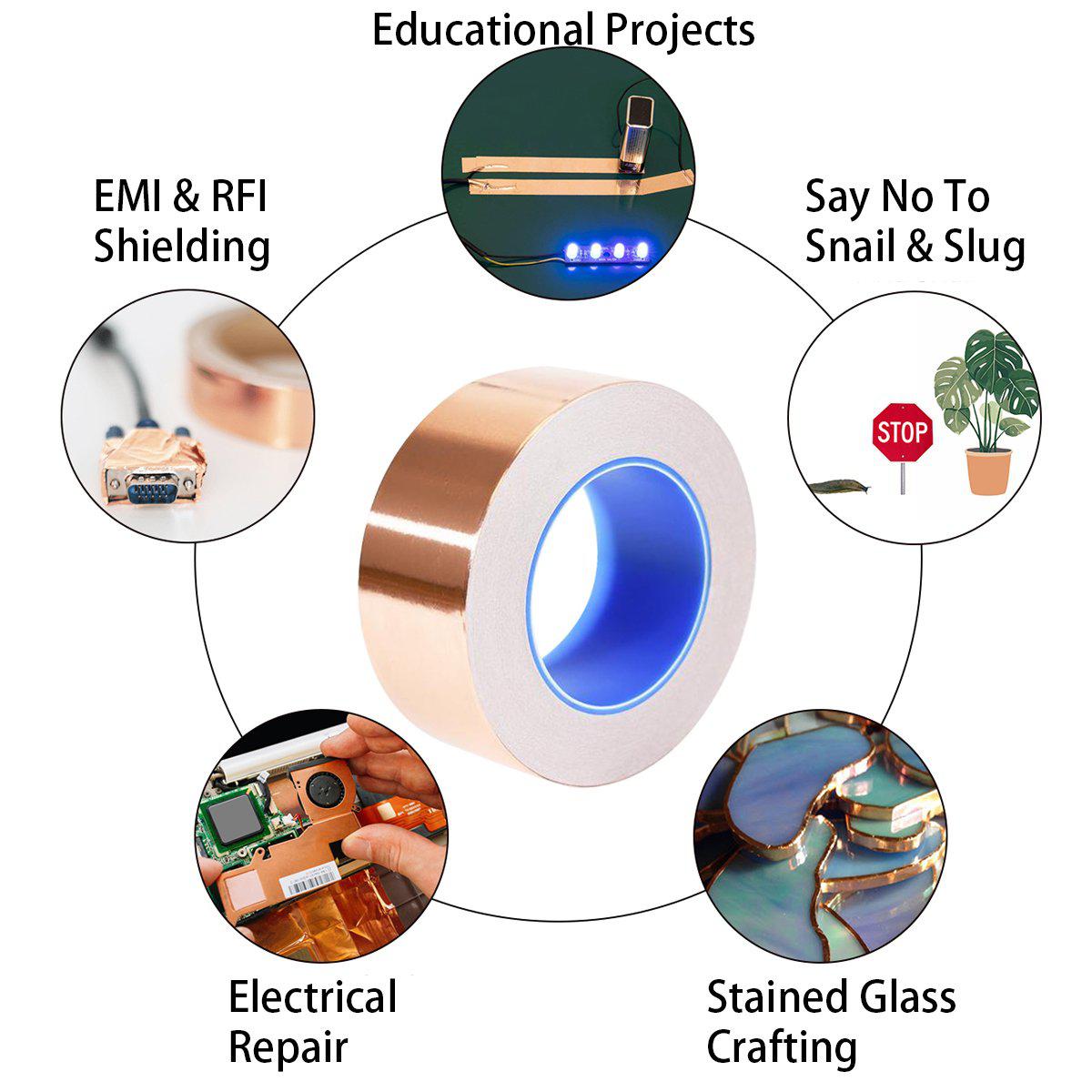 Free Shipping

Enjoy Free Shipping Over 75$

Hassle-Free Exchanges

If you are not happy with the product, ask us for a refund/exchange.